Everything for Governance Success
Australia's Most Capable Governance Review, Director Capability Development and Board Succession Service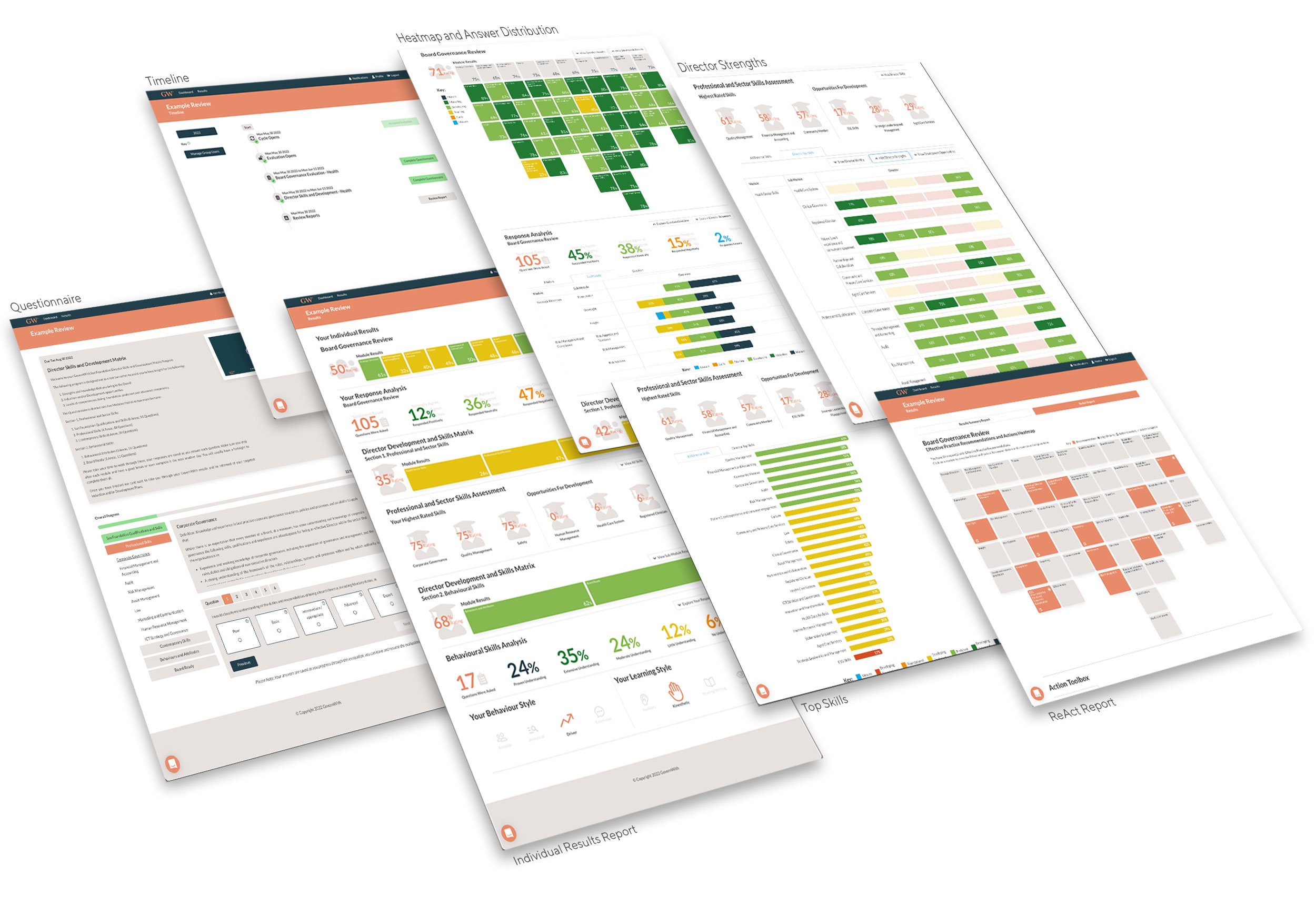 GovernWith Customer Success System has been designed to ensure you achieve your governance goals in the first 12 months.
Led by Bri Mahony, the entire GovenWith service is designed to get your governance team into targeted development as soon as practical.
During Induction, together we will agree on a Joint Action Plan to ensure your goals are our goals.
From there, monthly updates and quarterly Chairperson check-ins assures both parties are on track to achieve your goals.
The Support System provides all the tools and resources to keep your governance team in motion.
Our passion and purpose is to create effective leadership teams with Boards, Directors and Executives who are capable and contributing.

Based on a foundation of Governance expertise, utilising cutting-edge technology with a team driven in supporting your success, we strive to provide a pathway from review to development to quickly uplift and enable Boards, Directors and Executives to effectively govern their organisations.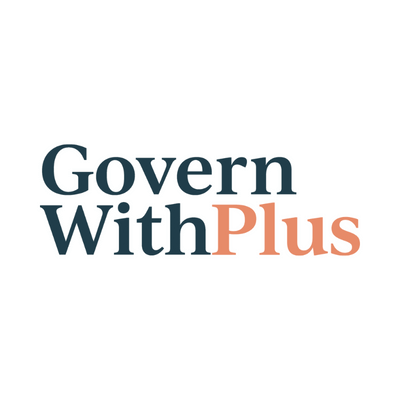 Board Governance Assessments
Start the process to Governance success with Board level assessments that include Sector Specific governance content.
GovernWith Board Governance Assessments have Health Care, Aged Care, Human Services, Education and Not for Profit governance content already built in.
Corporate governance content is part of this assessment
GovernWith Director Skills Matrix has taken Director Capability Assessment to a deeper level than ever before.
Not merely assessing professional skills and experience, Directors assessments include lived 'in-the-field' experience, behavioural styles, contemporary governance skills providing a much less subjective, constantly improving data set.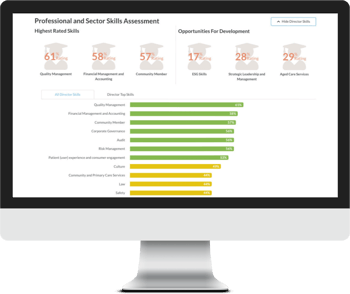 Board Governance and Director Capabilities Insights are instantly available at completion of each assessment.
Beautifully formatted and intuitive in design, clients can discover their capability strengths and opportunities for development.
This is the first 'aha' moment that occurs for Directors.
Insights are available to the Board or Group as a whole as well as individual directors providing a unique insight into your boards governance needs and circumstances.
Recommendations are instantly available once all participants have completed their assessments.
Recommendations provide a pathway to actioning governance strategy that suits your organisations unique circumstances.
GovernWith review services can augment what is provided from our services.
Additionally, external or internal reviews can benefit from the insights and recommendations that GovernWith provides.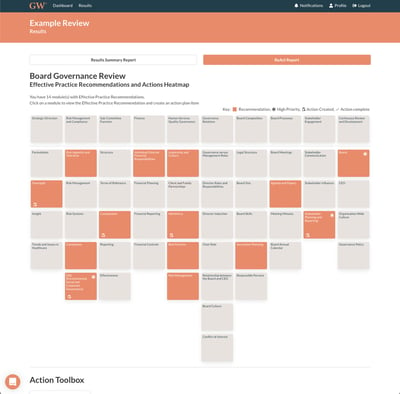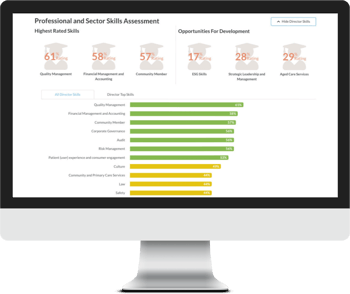 Build plans of action for your entire Board based on the unique combination of Director governance capabilities discovered during the Insights and Recommendations process.
By focussing on the capabilities that can disproportionately impact your organisation, Boards can mitigate and managed their greatest risks.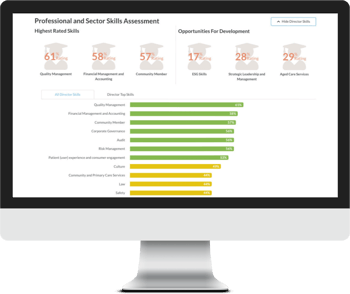 This highly sought after module is the key to Boards remaining high functioning on a continuous basis.
Seamlessly transition directors reaching the end of tenure with new directors who skills match the required Board composition.
Filter potential directors by adding their skills to the remaining Board mix to see if the combination works a BEFORE you make a final decision.
asdfa
Industry specific Governance assessment content for your sector.
GovernWith is a governance leader in the Health Care, Aged Care, Human Services, Education and Not for Profit sectors.
Specific industry regulatory requirements such as Clinical governance in Health Care is built into all our services.
GovernWith is the only provider to include Professional, Contemporary governance standards in the assessment process.